Go Back
On Thursday, July 26th, Camp Optimization returned, bringing digital marketers together from the Portland and Vancouver areas to discuss optimization challenges, best practices, and wins. This installment of Camp Optimization hosted Salvador Orara, Lead UX Strategist at Jaguar Land Rover and President of AIGA Portland. Salvador spends his days looking to the future, and visioning how to create optimal experiences for users in a world just around the corner. His presentation, "Caves, Clips & Cones" explains the importance of understanding users and their motivations to solution around their needs.
Meet Salvador
Sal graduated with a BFA from the University of Fine Arts in Philadelphia and went on to pursue an MFA in Media Design from the Media Design Practices Program at Art Center College of Design. He's been a member of AIGA since 2005 and has recently had the opportunity to become President of the Portland chapter this year. For his day job, he is the lead UX Strategist at Jaguar Land Rover, creating experiences for the automotive and mobility domain. He is also an adjunct faculty at PNCA, teaching various courses centered around interaction design and user experience. Needless to say, he's been designing optimal experiences for quite some time.
The Problem Statement
Sal spends his days at Jaguar Land Rover planning for the future of the automotive industry, which allows him to apply the same thinking to his new role as President of AIGA Portland. The problem at hand in his role as President is to define a strategy for social impact. This problem served as an example scenario throughout his presentation and as an exploration in establishing a framework for envisioning an optimal future of a design-centered non-profit organization.
To begin, Sal dove into some problems faced by the organization. AIGA is a professional organization for design, founded in 1914. Their mission is to advance design as a professional craft, strategic advantage, and vital cultural force. Today, it is a national organization with over 25,000 members across 72 chapters. The Portland chapter's mission is to unite, educate, and advance the Portland Design Community. They are entirely run by volunteers, including the Board of Directors and the Executive Team.
Sal's main goal as president of the Portland chapter is to drive memberships. Currently, membership is their lowest-performing revenue stream. The Portland chapter has experienced a decrease in memberships so far this year, and this trend is expected to continue if left unattended. AIGA wants to establish themselves as the go-to resource amongst the design community and is seeking out solutions to help them more effectively empathize with their community, and subsequently increase memberships.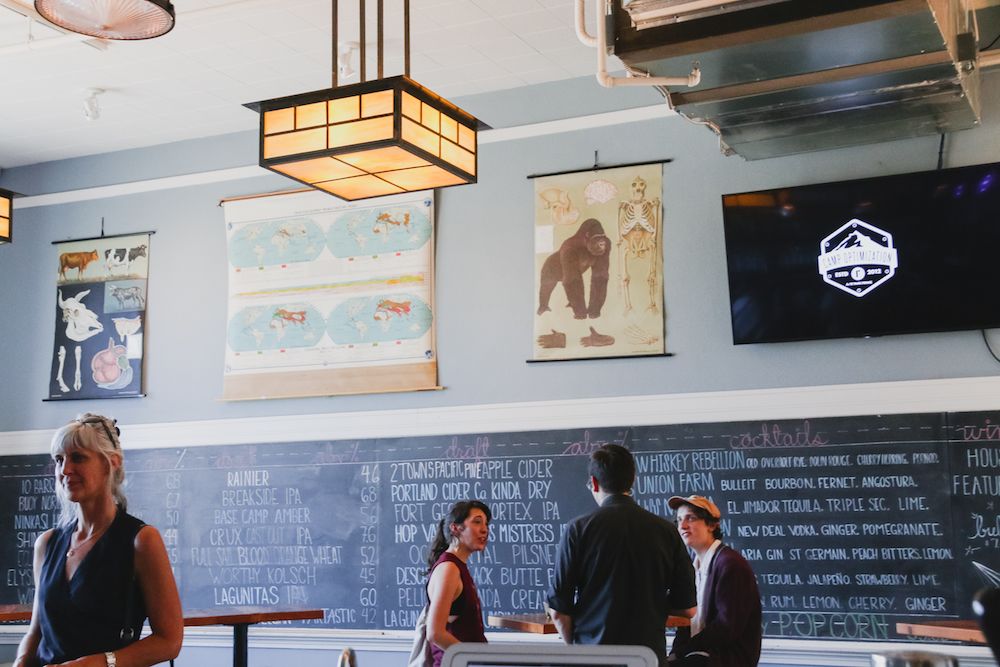 Solving the Problem
Now for the fun part. What kind of methods and tactics can we use to envision optimal futures for AIGA Portland? Sal introduced several exercises to remove bias and place the user at the center of future considerations:
Empathy Mapping: A tool to build empathy and understanding of a core audience by looking at what this core audience feels, thinks, says, and does. Empathy mapping creates alignment among the team about who the audience is, and reflects the attitudes and behaviors of an audience related to an experience, service, or product. Empathy mapping also helps to protect a project from bias or unfounded assumptions.
Experience Mapping: Exercise that identifies the phases of an end-to-end experience. Experience mapping illustrates the general human perspective across those end-to-end phases and creates a baseline understanding of an experience that is product/service agnostic. This process also creates a system for capturing how each empathy map will be different across various stages.
Customer Journey Mapping: Creates a shared understanding of the customer journey, and details the customer's perspective across all the phases of a specific scenario or goal. This exercise allows for capturing both pain points and opportunities.
Diegetic Prototyping: By building on the three methods above, one can move into envisioning how an offering would behave in a potential future scenario. While a prototype exists as a model or representation of a concept, a diegetic prototype exists as a functional piece of technology within a fictional world. Diegetic prototyping tells a fictional story intended to suspend disbelief about change, and articulate nuanced human behavior.
Future Cones: The future cone is the latest tool Sal has recently come across. Future cones map all potential realities along a spectrum, creating a framework for understanding ideas. Any point in the future cone can represent one of six classifications for optimal futures: preposterous, possible, plausible, projected, probable, or preferable.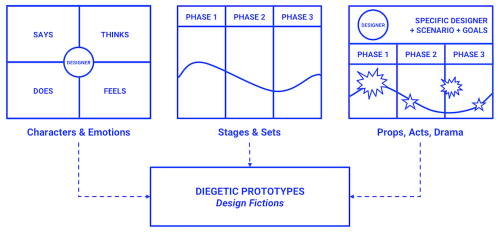 Call to Action
Ultimately, a user-centric approach is is at the center of envisioning optimal futures. By understanding who an audience is, how they experience a particular product/service, and how their journey with the brand plays out from beginning to end, marketers and strategists can more effectively plan for the future. Sal encouraged the audience at Camp Optimization to take advantage of the tools he discussed, and start putting the user at the center of enhancement considerations.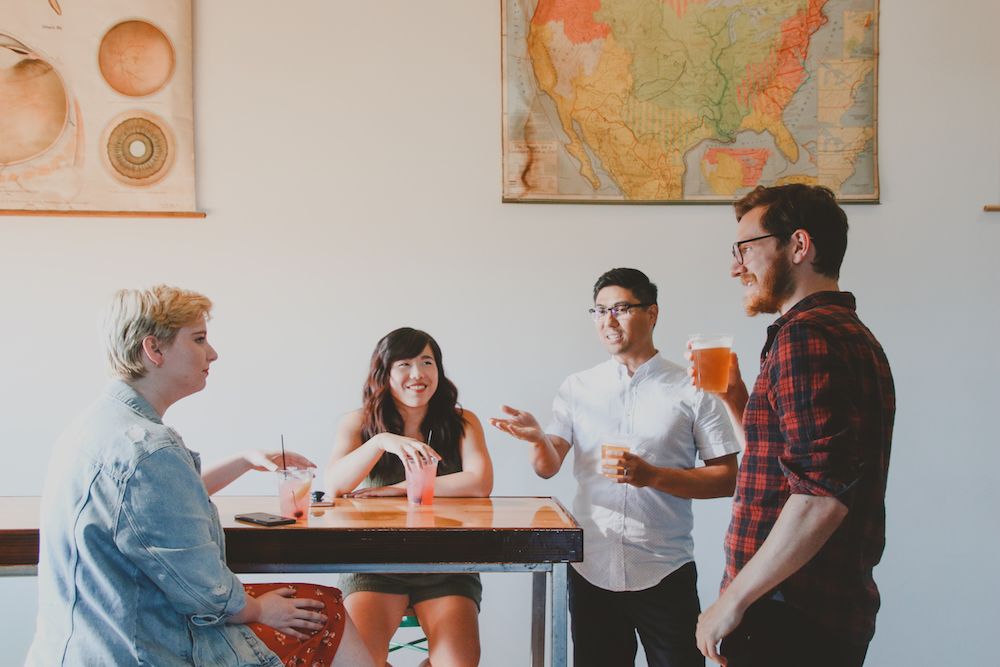 Thirsty for more Camp Optimization? Save the date for our next event on Thursday, October 11th, 2018. See you there!