Go Back
For a global brand like Wacom, with distinct online stores for over 30 countries, it's inevitable that a user may accidentally find themselves in the wrong eStore (and subsequently, on a website an unfamiliar language). Oof.
The Roboboogie team designed, developed and launched a series of multivariate tests to determine the best way to help escort users back to their online store of choice identify when they have landed elsewhere. Through our test iterations, we identified the perfect balance of timing and frequency based upon behavior, alongside a dialed and well-performing UI.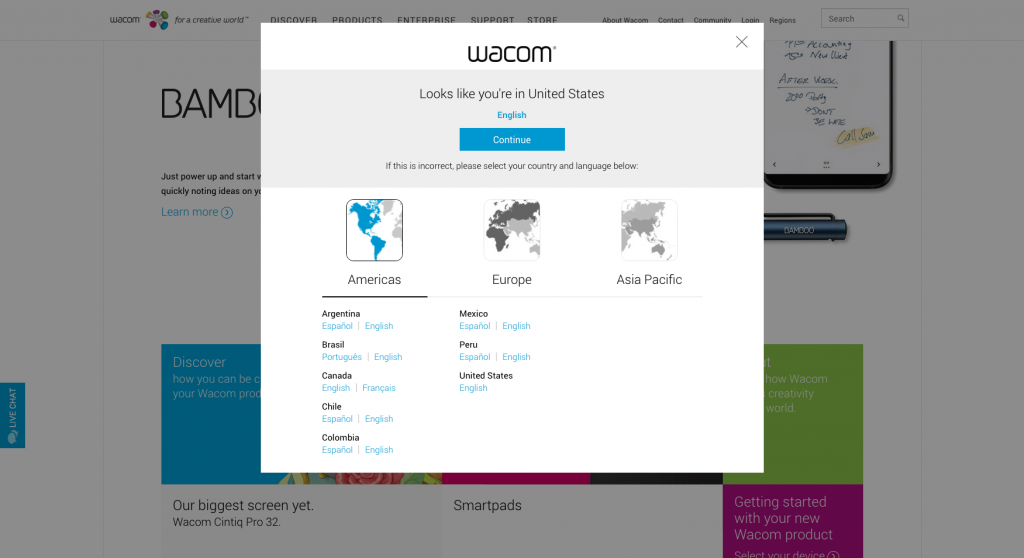 Since launch, we have helped over 22,000 users find their way to their correct store. Pretty cool, huh? To top it off, users who engaged with the modal show a 43% higher purchase conversion rate and had a 26% higher average order value. BOOM.