Go Back
Dec. 2022 Edit: SessionCam has since merged with our partners at GlassBox.
We are excited to announce our newest technology partnership with advanced web analytics platform, SessionCam.
SessionCam is a SaaS solution designed to help companies across the globe to optimize their online customer experience and find website conversion issues. They do this by taking an intelligence-based approach: using machine-learning algorithms to easily identify, visualize and understand your customers' points of struggle and deliver prioritized, high-value recommendations.Harnessing the SessionCam platform, our team will be able to uncover new opportunities to improve site performance for our clients through Session Replays, Heatmaps, Conversion Funnels, Form Analytics, Customer Journey Mapping, as well as automated Error & Anomaly Detection.
Bringing SessionCam into the technology partnership fold is an exciting step for the roboboogie team as we round out our preferred premium suite of technologies for effective ongoing optimization efforts. Watch for more coming soon around our recommended technology suite.
"I'm personally delighted to welcome Roboboogie to our global network of agency partners and the official partner program. Roboboogie met all the criteria we look for in a proactive agency partner. They have incredible clients with a real appetite to include SessionCam insights and recommendations within their service offerings to their portfolio of clients."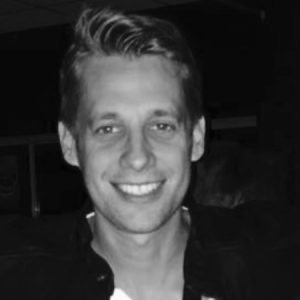 Justin Hobbs, Head of SessionCam Partnerships
We are delighted as well, Justin! Excited for the partnership and many client success stories ahead! Stay tuned next month for an interview with SessionCam's Product Manager, James Harber.