Go Back
On Wednesday, September 30, Roboboogie joined up with our partners from FullStory and a group of excited UX and eCommerce professionals to share insights on optimizing eCommerce shopping experiences ahead of the 2020 holiday season. Along with the insights, Chris Zannotti from the FullStory team demonstrated how their digital experience analytics tool makes it possible. Oh, and we also ate pizza!
Meet John Gentle and Chris Zannotti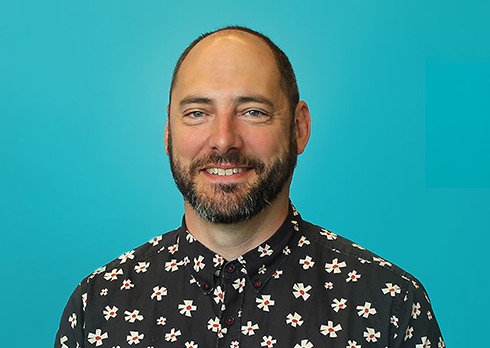 John Gentle is Roboboogie's Founder and Chief Experience Officer (CXO) and has spent most of his professional career in user experience design, digital strategy, and iterative, data-backed design. His relationship with data went next-level when Roboboogie partnered with FullStory two years ago, turbocharging Roboboogie's work with notable eCommerce brands and leading them to the conversion rate promised land. For our event, John shifted his attention to a reflection on behavioral traits we have typically seen from holiday shoppers online, and how you can optimize your site to meet those shoppers with an optimal eCommerce experience.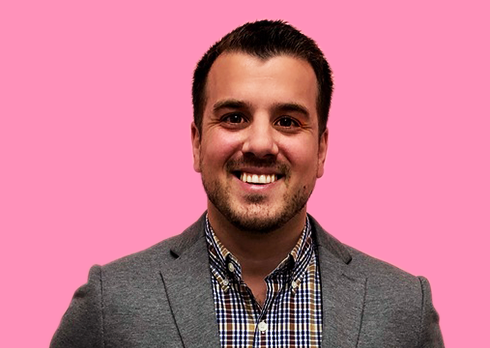 Chris Zannotti is a seasoned sales engineer with FullStory who has mastered the ins-and-outs of understanding a business's needs and demonstrating how FullStory can help them improve their digital experience. For our event, Chris focused his efforts on demonstrating how FullStory makes it easy for eCommerce, UX, and marketing teams to understand where in the conversion process users are experiencing frustration and identifying the contributing factors.
Evaluate and anticipate shoppers' needs
The theme of this holiday season is: "Expect the unexpected."

Simply reviewing analytics from previous holiday seasons is not enough this year. There are too many external unknowns as a result of the pandemic that are influencing shopping behaviors, including; what people will buy, how they will shop, and how they are evaluating online shopping options.

The best way to prepare for the unexpected is to find and fix potential problem areas that exist now, and anticipate how user behaviors will change on your site when shopping really ramps up.

The way we identify optimization opportunities is to bring data and design together.
Our analysts look for performance issues in the data, and then pass those to design to hypothesize potential cause from a design perspective. Simultaneously, design conducts user-centric heuristic evaluations and looks to the analyst to get data confirmation of the suspected problem area.

In the past, these evaluations have been challenging, requiring teams to cobble together data and insights with focus groups, user tests, GA data and scroll maps. This is why we love FullStory – it plugs in quickly, instrumentation-free, and quickly gathers both qualitative and quantitative data, quickly surfacing issues and providing a forum for deeper discovery.

In regards to evaluating potential new needs, a helpful and easy exercise is to simply generate a list of questions customers might be looking to answer on your site. Then take that list and evaluate it against your current experience to see how effectively your site is answering those questions:

What are shipping costs? Do they offer contactless store pick-up? Since this popular item is out of stock, is there a similar alternative that is available? If the world ends after the election, can I get my money back on all the items I purchased?

Identify and prioritize leaks
Weaknesses get amplified and expose underuse and stress. Things that are broken now or causing frustration for your users will be magnified under the increased traffic and shopping stress of the holiday season. And eCommerce managers often have an internal push vs. pull debate around where to start fixing UX issues (check-out vs. homepage).
We typically start in checkout since there is high intent for purchase being shown – recognizing that people might be evaluating final costs/doing cost comparisons. Resolving UX and technical blockers that are keeping them from completing their purchases has a direct impact on ROI for those customers, as well as new customers who may be driven to your checkout funnel.
While we recommend starting at the checkout funnel, we have also found instances where seriously blockers kept users from entering the checkout flow or finding the products they were looking for. Starting from the checkout funnel, you can work your way backward through individual products, to product categories, to your homepage, evaluating the UX opportunities through each step.
It's unlikely that you'll be able to optimize all phases of your site between now and the holiday season, so we recommend you quantify and triage. FullStory's Conversions tool identifies drop-off points, user frustration metrics, and attributes revenue (!) to all stages of a conversion path. This allows you to quickly pinpoint areas where you are potentially losing the most money. That's right, it shows you the potential lost revenue from every step of your funnel. As you might suspect, we recommend reviewing those areas first as you start prioritizing your fixes.
Optimize for behavioral differences
There are different types of shoppers and browsing habits for online shoppers, not unlike shoppers in a physical retail location. We recommend segmenting and observing the types of shoppers you have on your site and optimizing the ways they navigate through your site. We often observe users navigating in three ways: through your primary navigation, using your search functionality, or finding their products contextually.
As you fix some leaks and start feeling good about the pending flood of shoppers and what they might need, it's a good time to look a little deeper and consider the needs of your smaller audience segments based on traffic sources, device types, product affinities, brand loyalty, etc.

As a starting point for behavioral optimization, we recommend evaluating how effectively your site is supporting the three primary modes of moving around a website – search, navigation, and contextually (content).

These modes can indicate user intent. For instance, many people who come to a website knowing what they want (make and model) enter from Google search or enter an onsite search. While it's not a steadfast rule, this can help further segment and understand user behavior. It's also important to recognize that many sessions will contain the use of two or three of these modes.

One example is a shopper who may start with a list of very specific items they need to buy for friends, with known brands and models, but also has a list of people they need to buy for and knows what they like in general so they need to do some window shopping, but is not comfortable going to the local mall.
Assuming you have the items they know they need, how do you get them to not only purchase those items but also discover that you have awesome gifts for their friends?

In general, these are behaviors that would be difficult to understand and optimize for in Google Analytics. With a digital experience analytics tool like FullStory you are able to not only isolate user segments but also see exactly what they did and why it's working or not working. You can watch real user session replays for any segmented group, as well as observe click maps, scroll maps, and heat maps, as well as frustration metrics, for each segment.

It's not too late to start optimizing for this holiday season!
Here's the good news. It's not too late to start optimizing or continue optimizing for the 2020 holiday season. Our team firmly believes that nearly every eCommerce site can be continuously optimized to further improve user experience, increase conversion rate, and increase average order value. Deploying a new instrumentation-free DX analytics tool like FullStory can uncover opportunities large and small that could have a dramatic impact on your conversion rate and average order value. We'd love to chat with you about the potential for your site. Ready to get started?